Signs That Students Are Actually Interested During Recruitment
By Brittany Loeffler on December 23, 2019
Once students start making plans after graduation, they will soon realize that the world truly is their oyster. There are so many opportunities out there for them that they may not want to commit to a recruiter or job posting right away. During the recruitment process, this can be very frustrated for recruiters. Not only does a student leading you on waste their time, but it wastes your time as well. While you are trying to engage a student who you think may be interested but has no plans on taking the job if offered, you could be recruiting a better candidate who is excited about the position you are looking to fill.
To ensure that you are investing your time in the right candidate during recruitment, you can look out for some signs they will show if they are genuinely interested in the position.
First Impressions
When you first make contact with a student during recruitment, it can be difficult to gauge whether they are genuinely interested or not. This first impression is a great opportunity for you to create interest and talk up the company and position to the student. Let them know how it will help them after graduation and set them up for success in the future.
It is also important to listen to what they have to say during the conversation. What kind of vibe are you getting from them? If the conversation is flowing naturally and they are asking questions about the company and the position, they are more likely to apply for the position. It's important to pay attention for genuine reactions, some students will listen to you because they want to be polite. If the student is engaging during your conversation, then it is a good sign that they are interested during recruitment.
Body Language
Body language is one of the best ways to tell if someone is truly interested during the recruitment process. There are many gestures and movements that will tell you much more than the words that come out of the student's mouth when answering a question. Just by the way someone positions their body, you can tell if they are lying, bored, or genuinely interested in what you have to say. Rather than depending on a student's verbal answer during recruitment, also pay attention to their body language to tell if they are actually interested.
Face Touching
When people are nervous or lying, they will often touch their face or the back of their neck. So, if you are talking or interviewing a potential candidate and you find that they are constantly touching their face, mouth, or neck, then they are either lying about their interest in the position or they are uncomfortable talking to you.
Some people just get very nervous during interviews or talking to strangers, so they may show this body language at first. The more comfortable and confident they become you will notice the do this less.
Eye Contact
Making eye contact with you as a recruiter is an important body language skill that students should show. However, with all body language, you'll have to be careful when reading it. If a student is making too much eye contact during recruitment, it could mean that they are lying to you or they are trying to intimidate you. When a student does not make enough eye contact then they are nervous and may not feel qualified for the position or may feel bad that they are not as interested as they should be in the position.
A good sign that a student is interested during recruitment is if they look you in the eye when they answer questions or are listening to you speak. They will also look away when they think of an answer to a question or are trying to remember something.
Folded Arms
If you find that the student you are interviewing or talking to has their arms folded, it may mean that they are feeling nervous or uncomfortable. This uncomfortableness can be caused by the idea of the job position you are talking about with them. It could also be that the student is simply nervous talking to someone new. When a candidate's arms are unfolded, it means that they are comfortable talking to you and learning more about the job position, which is a great sign during recruitment.
Mirroring
Something people do unconsciously when it comes to displaying body language is mirroring the person they are talking to. This can mean that if your arms are folded, they will also fold their arms. If you are leaning with your elbows on the table towards them, they will most likely do the same. This type of body language is usually presented when someone is trying to build rapport with the person they are speaking with. However, you will want to watch to make sure the person is not mirroring your movements and body language perfectly because it may mean that they are manipulative, which is not what you want in the workplace.
Posture
Not everyone has perfect posture, but the way your candidate sits across from you during an interview or simply a conversation can tell you a lot about their level of interest in the position. If the candidate is slouching in their chair, they are definitely not interested and may be bored with what you are saying. If they are sitting at the edge of their seats with their elbows on the table, they may be nervous or uncomfortable. You'll want to watch for a candidate who sits back in their seat with their shoulders and back straight and paying attention to you.
Responsiveness
When a candidate is interested in the job position during recruitment, they will be sure to respond to your emails and phone calls. You don't want to go after a student during recruitment that is difficult to reach or that you have to constantly call and follow up with. If a student is interested, they will make sure to call or email you back in a timely fashion. Not only do you want to get this position filled, but an interested candidate will want to provide you with everything you need so they can get the job.
They Ask Questions
When someone is interested in something, they will ask a lot of questions about it. In terms of the recruitment process, an interested candidate will ask questions about the job position itself, the company and its culture, the hiring process, and anything else that may relate to the job. If you find that a candidate does not ask questions, then they may not be very interested because they do not want to learn more about the job they could potentially have. Before making a big decision like accepting a new job, a candidate will make sure they have as much information as possible because they also want to find the right fit for them.
Attend Multiple Interviews
As a recruiter, you can subtly filter out candidates who are not interested in the position by setting up multiple rounds of interviews. You can start this off with a phone interview or a conversation where you get a better sense of the candidate before meeting them in person. Based on that conversation, you may invite them to an initial interview. This will give you the chance to read their body language, meet them in person, and get to know them a little better.
Now, it's easy for candidates to attend one interview during recruitment, but you can tell if a candidate is genuinely interested if they agree to come in for a second interview. A candidate who is determined to get the job will go the extra mile and travel for another interview in hopes of being chosen for the position.
Ask Commitment Questions
While you have your candidate in person during an interview, it is a great time to ask questions about their level of commitment. You may not be able to ask them directly about just how interested they are in the position, but you can ask leading questions to gauge just how committed they are to working at the company and for about how long. The following are some great questions to ask candidates to tell if they are genuinely interested during recruitment or not.
Where Do You See Yourself in Five Years?
It's one of the most common interview questions to date. If your job candidate is truly interested and excited about working with your company, their answer will surely be that they will have more responsibility and even a higher position within the company in the next five years. If they answer that they see themselves working for another company in the industry or have aspirations to travel or move to freelance work, then there is a pretty high chance that they are going to be at your company long enough to receive the training they think they may need and then move on to what they actually want to do.
What Do You Know About the Company?
As mentioned before, if a candidate is interested during recruitment, then they will go the extra mile to learn as much as they can about the job position and the company. In fact, they will be excited to learn about the company they could potentially be working for if they are interested in the position. If their answer contains general information or simple observations they have made from the homepage of the company website or what they've seen in the office, then chances are that they are not as interested as they should be.
What Will You Like About This Job? What Will You Dislike?
This question may feel like a trick to some candidates, but it is a great way to tell if they are interested during recruitment. The first part of the question will determine what they are looking forward to about the position and working with the company. You can also judge how dedicated they will be to the position off of their answer. When it comes to what they may dislike about the job, they should be honest. This honesty shows that they are willing to do things they may not particularly enjoy in order to work for your company and in the job offered to them. Uninterested candidates will not be willing to do this.
Overall Attitude
During the recruitment process, it's important to judge the candidate's overall attitude about the position, the process, and what you ask of them. An interested candidate will not mind sending you their resume or clarifying details for you when you have questions about their experience and such. They should be happy and excited to talk to you because it means they have the chance to land their dream job.
Not only does the attitude of your candidate during recruitment help you gauge how interested they are in the position, but it also gives you a good idea of how they are as a person. You do not want to hire an employee who is overall negative and may cause problems in the workplace.
It's also important to go with your gut feeling when it comes to pursuing a candidate or hiring them. If something feels a little off about their attitude or intentions, then you should go with that feeling and move on to another candidate. It isn't worth your time or your company's time if you end up hiring them.
Interested Students During Recruitment
The most important thing about being a recruiter is not to waste your time on candidates who are not interested in the position. When you are pursuing someone who may be qualified but is on the fence about the position, you could be pursuing a candidate that is just as qualified or even more qualified and has a greater interest and excitement about the job. It's important to look out for the signs of interest, which include candidates asking questions, answering emails and calls promptly, being excited and having a positive attitude, and much more.
See if Uloop can help with Recruiting and Hiring College Students
Discuss This Article
Get College Recruiting News Monthly
Recent Classifieds
16 Photos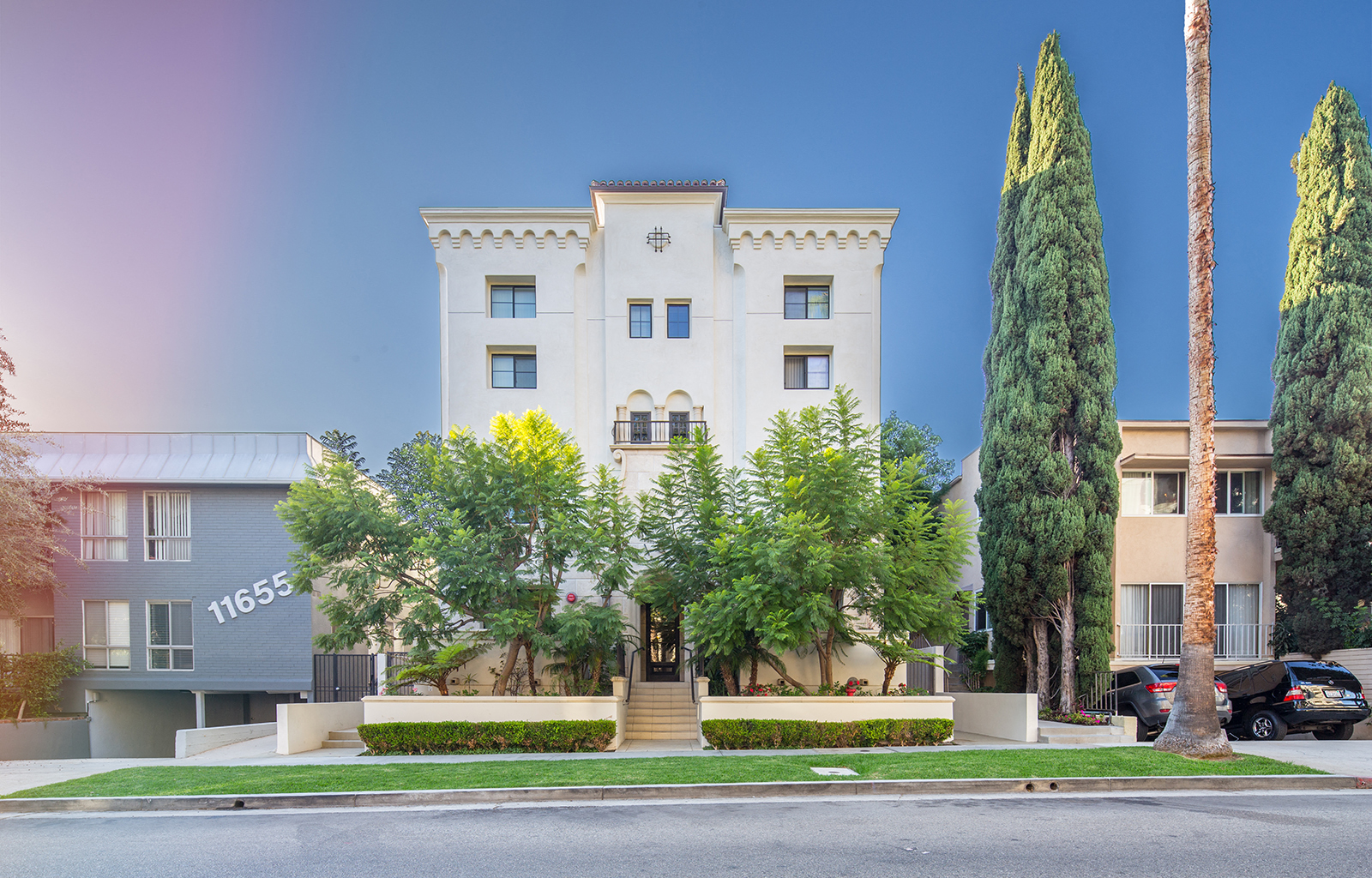 20 Photos