Creating Your Business Brand
By Kaitlin Hurtado on November 20, 2020
Branding allows anyone to identify your business. Effective branding allows your business's qualities, strengths, and personality. In simple terms, you will want a prospective employee to see the brand and be able to get a glimpse of what your company is really all about.
Company culture is the set of specific attitudes, practices, and processes that make up the environment of the workplace and the entire company. While this culture may be reflected in a company's mission statement, it is also reflected in the day-to-day behavior present in the workplace. Part of building branding for your business is being able to externally relay your company culture.
Business branding isn't just for the major companies out there, who are easily recognizable by a swish or apple logo. No matter how big or small your business is, branding can be pivotal in successfully bringing on new employees and clients.
Your goal in creating effective business branding is being able to showcase what your business stands for. Above all, your brand is your reputation. Keep reading for tips on what you should (and shouldn't do) when it comes to business branding.
Do not put up a false front for your business
The term "Fake it till you make it" is often thrown around when it comes to any area of life. However, it should definitely not be applied in the case of creating your business brand. While it may be easy to create a vision of what you want your business brand to look like or how you think it looks like, it will only be a detrimental move for your business in the long run.
No one likes to be the victim of false advertisement. For example, imagine seeing an item advertised and talked up as the most amazing addition to your life. The promise presented is enticing and completely wins you over. When you make the commitment and purchase the item, you receive it only to realize it is absolutely nothing like the item you saw advertised. You're left with disappointment and anger and that item or brand is left tarnished in your eyes. That same situation can be applied to business branding. If you are falsely advertising your business's brand, you are setting a prospective employee or client up to be disappointed, and your business to take a reputation hit.
When you are creating misleading branding, you are wasting a prospective candidate's time if they are buying into the branding you are putting out there only to realize it's a false front. You are also wasting your business's time, assets, and resources if you are attracting the wrong type of potential employee and will later face loss when either party realizes that the fit is not right.
This rings especially true for newer businesses. While you may not have the extensive history or background that would normally help you with business branding, you do not want to pull facts and figures out of nowhere, nor should you start to stretch the truth to create a false narrative, or in this case, a false brand. If you are a newer business and lack a comprehensive history to help you with business branding, fear not. There's still plenty of material for you to work with to create effective business branding.
Do take advantage of your in-house feedback
No one truly understands your business's brand than the business's employees. As much as employers or recruiters would love to go on and on about what they think their business stands for or what the idealized vision of their branding is, the employees are the ones that can really offer a look at what is going on. Rather than offering a dry, over-designed glimpse of what your company brand is, allow employees and their work to do the talking.
As Greenhouse, a hiring software company, states, branding starts from within. Before you take the steps necessary for business branding, you should have a clear understanding of how the business is perceived internally in order to accurately market your company to prospective candidates.
Use your platform to allow your employees the chance to share their insights into the company and the brand from their perspective. Whether you are looking at shaping your business brand for recruiting efforts or to build up your company's online presence and reputation, employees can offer invaluable insight that you can use to further build your brand. Spotlight your employees and their work and journey within your company. Their work, growth, and aspirations can speak to your business's brand better than any tightly-crafter HR response can.
Not sure how to start? Dedicate a post or two to an employee on your active platforms (LinkedIn, Facebook, Instagram). Allow them the chance to speak on their experience within the company — how they started, their daily work, and how their position within the company fits into their career trajectory. For prospective employees, seeing an actual employee experience can do far more in testimony than a dry "About Us" post written from a more removed, HR perspective.
Highlighting employees can also help internally recognize great work where it is being done. By giving employees the spotlight, you can also tap into their own personal and professional networks to share their experience with your business to help your business's branding reach even more people.
How can employees generate content that builds your business branding? Try having them engage with the following questions to see if their testimonies provide answers to them:
- What does a day at the company look like? What does a day in this specific position or department look like?
- What have you experienced at this company that is unlike your previous employers
- What recent milestone or achievement have you experienced at the company?
- How has this role challenged you or allowed for growth in your career?
Toast, a restaurant management platform based in North America, shared how they carefully crafted their branding to help them double in size year-over-year through a LinkedIn blog post. They began with their employees, pulling themes that were common within employee feedback — workplace perks, teamwork, career growth, and impact. By incorporating and building off employee feedback, Toast was able to "ensure that the story [they] planned to tell was authentic, consistent, and mirrored the actual employee experience."
Do embrace shortcomings and mistakes within your business
Have you ever looked at a product and thought that everything about it just seemed too good to be true? The same could be said about any given business. While you may want to only boast about the great things associated with your business in order to attract only positive attention, that can actually be disadvantageous in the long run. Similar to building up your brand with false promises or stretched truths, only highlighting the positives of your businesses can set your prospective employees or clients up for disappointment and your reputation to be harmed later on.
While you do not want to openly press on about everything wrong with your company, you do want to be transparent when you can. Your employees will likely have given you feedback at one point and it is more than likely that there was something in there that was far from positive. Instead of dismissing these concerns, identify the problem associated with them, and seek solutions for them.
How does that problem-solving speak for your business overall? It shows that your business cares for their employees' thoughts and concerns and is active in embracing and solving issues as they come up. If you can show this as part of your brand, prospective employees can see that they are more likely to be valued if they were to be a part of the company.
Do not be afraid to be open about these shortcomings. Any employee can identify any instance where they felt a company they worked at did something wrong or they experienced something they didn't like. Instead of seeing an issue within your company, they can look at how your business took steps to resolve the situation. While it may be a wish, no one expects a business to be picture-perfect. Showing a prospective candidate how you handle concerns can differentiate you from past companies they worked with, where concerns were left dismissed.
Do highlight what makes you unique
What makes your business stand apart from others in the field? If the answer is hard for you to come up with right now, that is likely reflecting in your existing business branding. If you can't identify what distinguishes your business from the next, prospective employees will also not be able to distinguish your business from the next.
Toast, the restaurant management platform previously mentioned, aimed to "build a brand that stands for something, not for everything." They were able to identify their sense of humor as a competitive advantage when it came to their business branding. An example of their humor? Bread puns, and plenty of them. The company uses types of bread to name different areas of the company, from conference rooms to employee resource groups/communities.
Not only does this pun-style humor grab the attention of prospective employees, but it also showcases Toast's company culture in a unique way that many companies do not do on various platforms. While not everyone's business name presents the perfect opportunity for a plethora of puns, you should take inspiration from Toast's ability to think of how their name or workplace culture could help them with their business branding.
Do target who you want to attract
Part of standing apart is also allowing you to single out the kind of employees you want to attract. Toast knows that their "dad humor" is not necessarily everyone's cup of tea, but it does effectively let people know what they are about and in turn, can attract the employees that can see themselves meshing with that type of workplace culture.
Effective branding allows you the chance to showcase what a successful candidate is, especially if you are pulling from employee experience. By showcasing employees that are thriving within your business and company culture, you can show prospective employees how they can fit into the company.
If you want energetic, innovative employees within your business, be energetic and innovative when it comes to your branding. Creating cookie-cutter posts and branding will not offer a clear look at your business and will not help you in attracting the type of employees you are aiming for.
Do be consistent and engaging 
Business branding does not have a definite start and endpoint. For effective business branding, there should not be a set plan that is written out, rolled out, and then never to be touched again. Branding is not a one-stop, one-click, or overnight success.
Just as your business is evolving, you want your branding to be consistent with that growth and evolve alongside it. Your initial branding may not click right away. Whether it be because it is not standing apart from other businesses or that it fails to truly encompass what your business is about. Be ready to change up your branding efforts.
Have employees take a look at branding and ask for their input. Do they feel that what is being presented is an accurate look at your business? Are there aspects that can be added to create more vivid and enticing branding? Just as employees can offer up feedback on the workplace, they can also offer their opinion on business branding.
If you are using certain platforms, like LinkedIn, take advantage of the platform's analytics and insights to give you information on what posts are working and what isn't. What posts are getting engagement? What kind of engagement are they getting? Are they reaching the type of audience you need?
This information can be monumental when it comes to making the changes needed to get your brand out there, to the right people. Job recruiters aren't just recruiters now, they're also marketers as their job is to market an employer to job candidates.
Business branding can be difficult for anyone, regardless of how new or old a company is. With these tips in mind, you can take steps to ensure that the business branding of your company does stay authentic and true to your brand.
See if Uloop can help with Recruiting and Hiring College Students
Discuss This Article
Get College Recruiting News Monthly
Recent Classifieds
12 Photos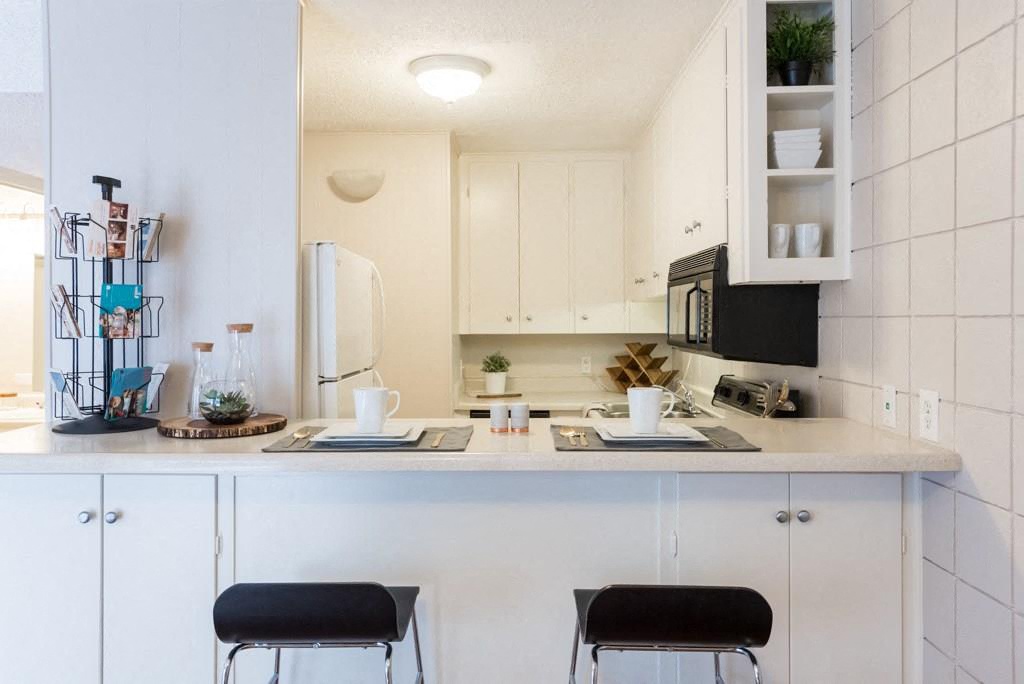 10 Photos
Sexy, elegant Aramani Casa Loft

6 Photos