Creating a Millennial-Friendly Workplace
By Kailey Walters on January 20, 2021
Millennials are undoubtedly a growing population in the workforce. By 2025, about 75% of the global workforce is expected to be millennials. That means it's more important than ever for companies to start thinking about how to create millennial-friendly workplaces if they want their businesses to thrive and have a solid employee base in the coming years. But with an overload of information and so many changes happening these days, how can employers focus on the best ways to attract and retain millennial employees to help their companies succeed? Read on.
Create a good workplace culture.
A common myth pertaining to millennial employees is that they are attracted by fun perks, like ping pong tables and happy hours. While these are certainly nice to have and may even initially attract them, these sorts of perks will not retain millennial employees in the long run. Instead, what matters more is if the company provides a great overall workplace environment. Any employee wants to feel important and know that their ideas are being taken seriously, and millennials are certainly no different in this regard. That means it's essential to create a culture where millennials can feel independent, valued, and part of a team.
To create such a culture, your company could, for instance, allow employees to work together to solve problems and set strategies, which could help foster an inclusive and collaborative environment. An open office layout is also not a bad idea for encouraging colleagues to interact and collaborate with each other regularly. Getting rid of the cubicles could help the office take on a more modern atmosphere. Oversized shared desks or tables could replace individual cubicles and desks to encourage collaboration. You can even place bar-height tables and stools, couches, and standing desks in the office to provide a variety of workspaces that employees can use.
In helping millennial employees feel valued and important, it's crucial to remember that millennials are very passionate about whatever they set their minds to. And when they are passionate about something, they are able to let their talents and knowledge shine. As a result, it's vital that employers tap into their millennial employees' potential by taking steps to first recognize their strengths and weaknesses and then assign them responsibilities and projects that they will be interested in and good at. New employees can take the CliftonStrengths test and the DiSC assessment for employers to determine what their skills are.
Of course, it's also important to listen to what your millennial employees have to say. They undoubtedly have many thoughts and ideas that can help improve the company, so it's a manager's job to listen thoughtfully and seriously consider what their employees are suggesting. Listening well is a win-win, as the employees will feel valued and you as an employer will be able to foster a good relationship with them and even come away with some great ideas.
Offer flexibility.
Millennials highly value a flexible work schedule. According to the 2020 Deloitte Global Millennial Survey, nearly 75% of millennials believe a "work from home" or "work remotely" policy is important. Especially during the age of the current pandemic, working from home has become completely normalized and is now expected to be offered by many companies.
Going forward, millennial employees are sure to continue valuing work from home policies and flexible work schedules in general — which means that employers need to consider flexibility seriously if they want to retain millennials. Not only does a flexible schedule give employees more freedom as to where and when they work, but it also gives them the opportunity to properly set goals and prioritize their work. It also helps to establish a relationship of trust between the employer and employee, which is always valuable.
Stay up to date with technology.
If your company hasn't updated its technology and tools yet, now is the time. Millennials see technology as a part of their everyday lives, and they're quick to adapt and learn, which means they're always up for working with evolving technologies. What's more, many millennials see technology as a means for furthering team collaboration. For example, millennials are accustomed to using instant messaging to communicate with their colleagues. In the office, it's important to provide certain kinds of technology, including laptops; wireless keyboards, mice, and headphones; game consoles; tablets and smartphones; and dual monitor setups.
As technology continues to evolve over the years, it's important that your company stay up to date with these developments so your millennial employees are satisfied and able to complete their work efficiently. What's more, employees who are connected with technology will be able to connect well with millennial consumers, which is definitely a big plus for the company's business.
Support values that matter to millennials.
Millennial employees are extremely driven, and they hold values that they strongly adhere to. One important characteristic of millennial workers is that they are very purpose-driven. In a survey conducted by American Express and Kantar Futures, 81 percent of American millennials said that a successful business must have a genuine purpose, while 78 percent said the value of the employer should match their own. Further, 62 percent agreed that it is important for them to be known for making a positive difference in the world. These numbers reveal that millennial employees are motivated at work not necessarily by how much money they're making, but more significantly, by the impact they can have on the world around them. As a result, it's important for companies to recognize how deeply millennials value a sense of purpose in the place they work. If your company's purpose is not clearly defined, it may be a good idea to take another look at your mission statement and figure out what concrete steps you can take to truly practice what you preach.
Engage in corporate social responsibility.
One effective way to show that your company is taking steps to enact purpose is to engage in corporate social responsibility, or to put it simply, give back to the community. Of course, your company's actions have to go beyond lip service — so more has to be done besides just one big call for donations during the holiday season. Millennial employees want to be directly involved in giving back to the community, which just goes to show that their hearts are in the right place and they are driven by a desire to have a positive impact on the world. If your company can find many ways to give back to the community, you'll not only attract and retain more millennial employees but you'll also be putting more good out into the world. That's a win-win.
Give them opportunities to learn and grow.
As mentioned previously, millennials are super passionate — which means they always have a desire to learn new things and grow professionally. To give millennial employees the chance to grow and challenge themselves, it's a good idea to offer training in the form of peer-to-peer learning, mentoring, and formal training. They can even have the option to do reverse mentoring by becoming a mentor to someone older than them (i.e., a Boomer or Gen Xer), which allows them to share their knowledge with others as well. Overall, mentoring programs can contribute to greater personal and professional development, foster connections among different levels and generations of employees, and even ultimately increase productivity in the workplace.
Offer feedback.
Rather than sticking with formal annual or biannual performance reviews, it's a good idea to offer continuous and frequent feedback to millennial employees (and even to those who are not millennials). Regularly checking in with them will help them stay on track with their tasks and goals and allows managers to address problems as they come up. This will ultimately help increase productivity and efficiency. What's more, millennial employees who receive feedback on a regular basis will feel they are being recognized for their work and will feel more connected with their manager and even with their company as a whole.
Recognize their successes.
Along with offering feedback, it's crucial that managers recognize their millennial employees' accomplishments. Employees need to know when they're doing a good job and when their manager is proud of the work they've done, as positive feedback, recognition, and encouragement can go a long way in helping employees become more efficient, productive, and happy.
To recognize millennial employees' big accomplishments, managers can designate a place in the office (and/or send emails and newsletters) announcing and celebrating employee achievements. These successes could be anything from exceeding sales goals to providing above-and-beyond customer service. Rewarding millennial employees for their performance will set a high standard right away, thereby giving other employees something to work toward.
Emphasize health and wellness.
Millennials really value a healthy work-life balance, and part of that is knowing how to take care of their personal health and wellness emotionally, physically, and mentally. That's why many millennials appreciate companies that focus on their employees' health and well being. Companies can implement a plan by creating a company-wide wellness program that focuses on individuals' emotional, physical, and mental health so that all the bases are covered and employees feel well cared for. For the physical aspect of the program, for example, the company could encourage employees to use the gym during their free time, initiate group fitness campaigns for employees to encourage each other to get in shape, and hold informative health seminars to help employees make healthy decisions when it comes to diet and exercise.
Offer a good salary.
With so many millennials who hold college degrees being underpaid, salary is a huge factor in any job they may consider. That's why it's important for any company to value their new employees financially by paying them a reasonable salary. Many millennials are learning how to negotiate salary; companies should do their part by engaging in a fair process with their new employees and offering reasonable salary ranges from the get-go.
Offer perks.
Post-pandemic, it will be great for millennial employees to have access to a variety of perks whenever they return to the office in-person. While fun perks may not be the main thing that allows millennials to stick around, they certainly are a great bonus. Some of these perks may include free snacks in the office cafeteria, chair massages, paid gym membership, a relaxed dress code, bring your pet to work day, and discounts on tickets for sporting events and other events. Also, discounts on travel are a huge hit with millennials because they love to travel, vacation, and explore various cities around the world.
Benefits outside of work can also greatly appeal to millennial employees. For instance, happy hours and interesting lectures or events after work can be a bonus for some millennials. What's more, opportunities to continue their education — especially if the company offers to cover the cost of tuition — can be a huge attraction for millennial workers who know all too well the deep scars that student debt can leave. Overall, these perks — and others — can be a huge draw for millennials and are worth implementing in many companies.
As the workforce is constantly evolving, there are many ways companies can attract and retain millennials to create a millennial-friendly workplace. Building up and shaping your company's employee base may take some time, but if you're willing to take the necessary steps to grow with the changing workforce population, you'll be on the right path.
See if Uloop can help with Recruiting and Hiring College Students
Discuss This Article
Get College Recruiting News Monthly
Recent Classifieds
6 Photos
32 Photos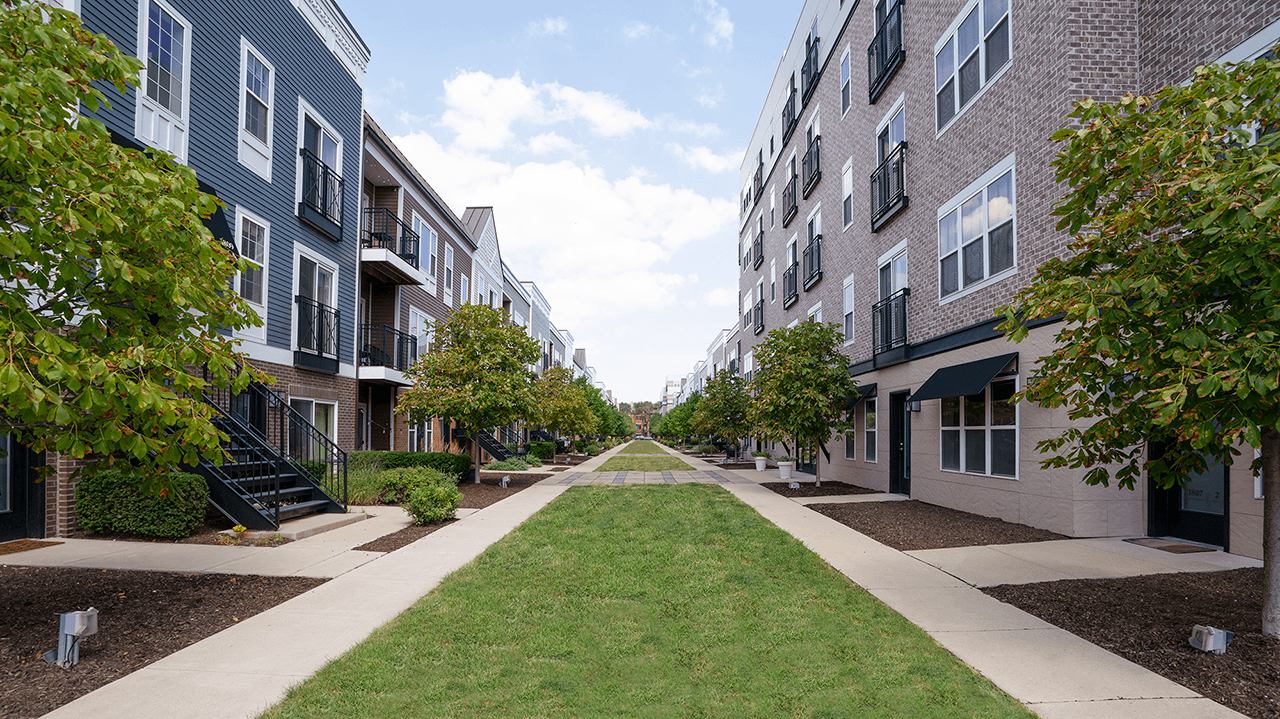 12 Photos